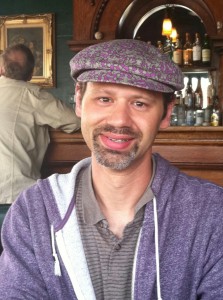 Anton Selivonchick LAc., is an acupuncturist specializing in sports medicine and orthopedic injuries. As a holistic practitioner Anton has learned that Taijiquan and Qigong are self-healing systems of exercise that can optimize health and performance. Anton incorporates different principles he has learned from different teachers making for an insightful, intrinsic, and fun class.
The exercises introduced in class are influenced from many systems including: Buddhist exercises for longevity, Northern Shaolin, Guan Ping Yang style Taijiquan, and Yiquan qigong. These systems of exercise are perfect for promoting health and harmony, building strength and maintaining physical fitness. Classes with Anton are easy going and informal where physical relaxation is balanced with mental stimulation. Ages 5 to 85 are welcome to drop in and discover how Taijiquan can enhance your health and your life.
Anton graduated from Oregon State is 1997 with a Bachelors in Philosophy and received his Masters in Acupuncture from the Oregon College of Oriental Medicine in 2002. Anton recently moved back to Oregon with his wife and sons after living on the East Coast for 10 years. He is happy to be able to live and work in Sellwood.
Contact Anton at 503.490.6689 or via email.