Upcoming Classes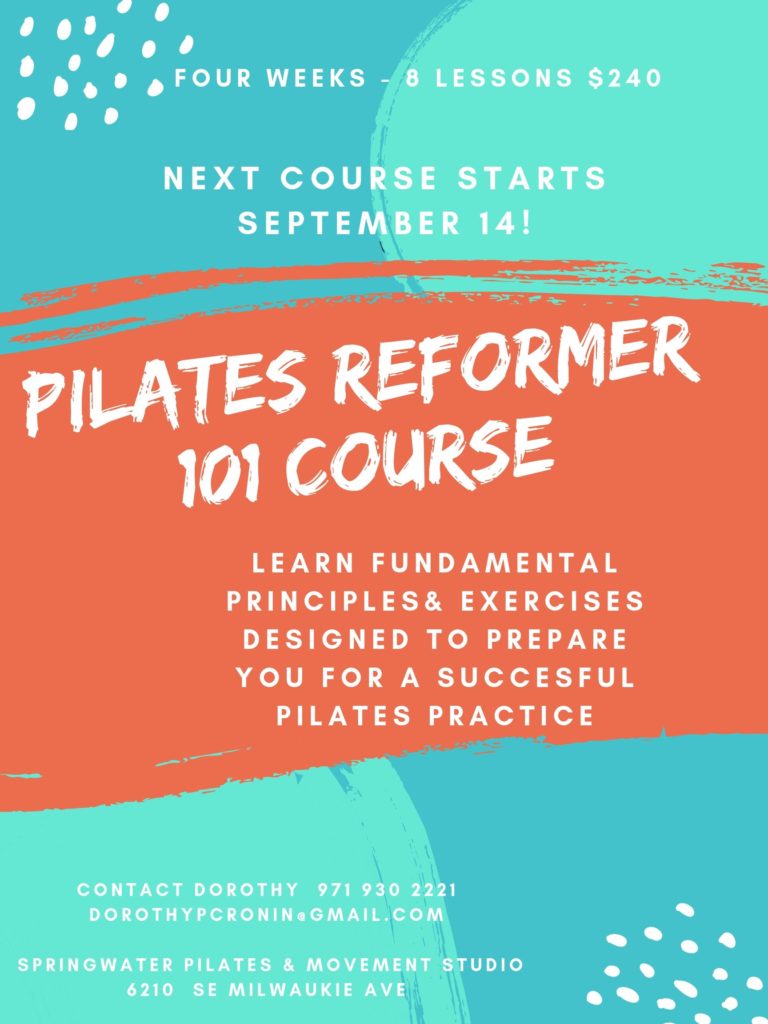 PILATES REFORMER 101 COURSE
Learn the fundamental principles and exercises of Pilates. The reformer practice uses springs, low repetition and high precision. This beginner's course will teach you the basics in a small group limited to four participants. You'll get to know the fundamental exercises, get comfortable on the equipment and learn a short mat sequence to practice at home. This course is specifically for clients who are new to Pilates or have limited experience. The four week course is composed of eight sessions that will prepare you to continue your pilates journey.
The course will include:
30 minute pre- course consultation. Reviewing specific medical history, goals and a spinal alignment assessment.
8 classes-55 minute group sessions.
101 Pilates handout with basic concepts, principles and landmark skills.
Pilates exercise handout to practice at home
The course will run every 8 to 12 weeks. Days and times will rotate to accommodate schedules. Please contact if interested in a future course and include preferred schedule. The course is $240.
THE NEXT COURSE will begin Saturday, September 14.The group will meet Saturdays at 11 am and then either:
(a) Mondays at 4 pm (b) Tuesdays at 8 am or (c) Wednesdays at 6 pm.
Please contact Dorothy for further information. Call or text 971-930-2221 or email dorothypcronin@gmail.com